Everything about ....
...Your cat...

...Your horse...

...Your dog...

...

Eure Hasen & Nagetiere
...Tea specialities and goodies for your well-being...
...Gourmet spices for your culinary delights...
Just click on the illustration above and you're immediately directed to your desired medicinal herb products and reports.
Here you can find your herbs and spices
We are pleased that you found us
... and wish you a warm welcome at Neumann's herb and spice online shop! Of course, we would also be very pleased if you accepted our invitation to learn more about our philosophy and our wide range of herbs and spices.
Why "natural"?
Because the term "natural" is the very foundation of our herbs and spices manufactory! We and our animals are part of the nature. No one else can therefore better add to the organism what is missing than nature! That's why we follow the maxim:
For every illness and every nutrient deficiency there is a herb!
"

"Natural" does not only mean that we we do support you and your pets in terms of healing and dietary supplement with the positive effect of the plant power in our herb and spice factory.

"Natural" for us is rather the fact that we offer pure dried herbs and spices with the best flavor of best food quality. For our herbal blends and spices we use:
No fillers. No dyes. No glutamate. No phosphate.
Instead, we focus on the essentials:
The unrestricted wellbeing of your animals !
... But of course the welfare of the human being matters to us as well.
For more than 15 years, we improved our product line towards naturopathy with plants - for your horse, your dog, your cat, or your other two- and four-legged friends! In 2015, however, we also started with new, innovative ideas. Henceforth not only the quadrupeds benefit of our medicinal herbs: We now also have a constantly growing range of specialties for connoisseurs of the highest standard ready for you.
We are providing you an experienced advice by our expert team, a rich assortment of cheap dried Herbal pickings, herbs, spices and teas, as well as interesting facts about medicinal plants and phytotherapy.
Did we catch your interest?
So we wish you much pleasure while browsing through our online shop and would be pleased to soon count you among our satisfied customers.
400 more medicinal herbs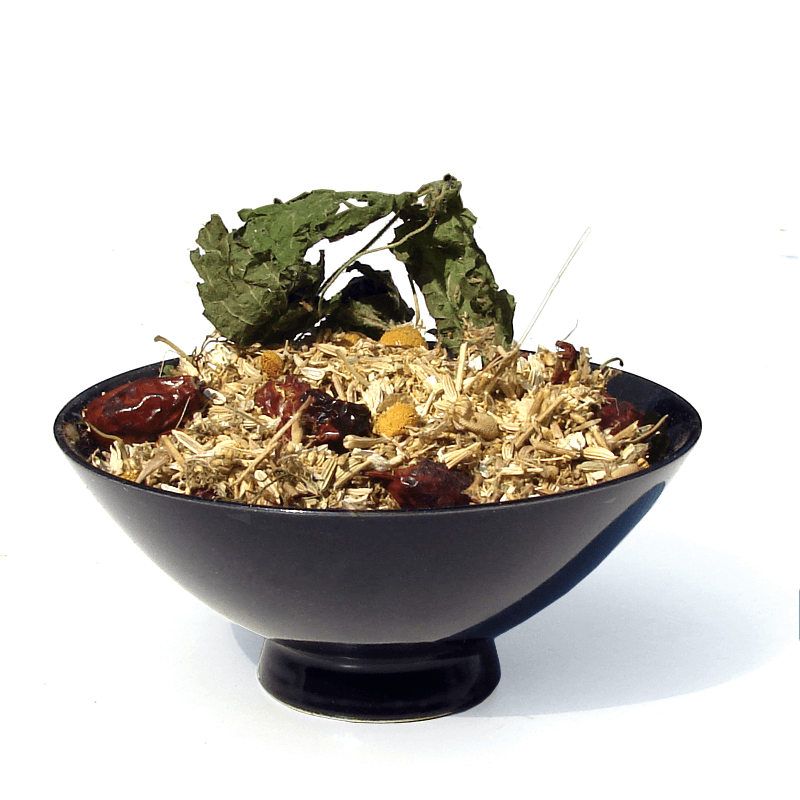 Other range of medicinal herbs we provide
Bestseller
Horse Hemp (bag, 1 kg), Belgium (10 kg and 25 kg only as one package)

9,90 €
including 7% VAT., plus shipping

Ground ginger, Nigeria (bag 1 kg); total gingerole: 3.48%

13,00 €
including 7% VAT., plus shipping

Dogs hemp, (bags, 1 kg), Germany (10 kg and 25 kg only as one package)

9,90 €
including 7% VAT., plus shipping